First thing to fail on the marlin! Nothing serious and easy to fix! Front mud guard bracket failed through the centre of a p clip bolt hole!
Surprised how it broke as it's 5mm thick steel bar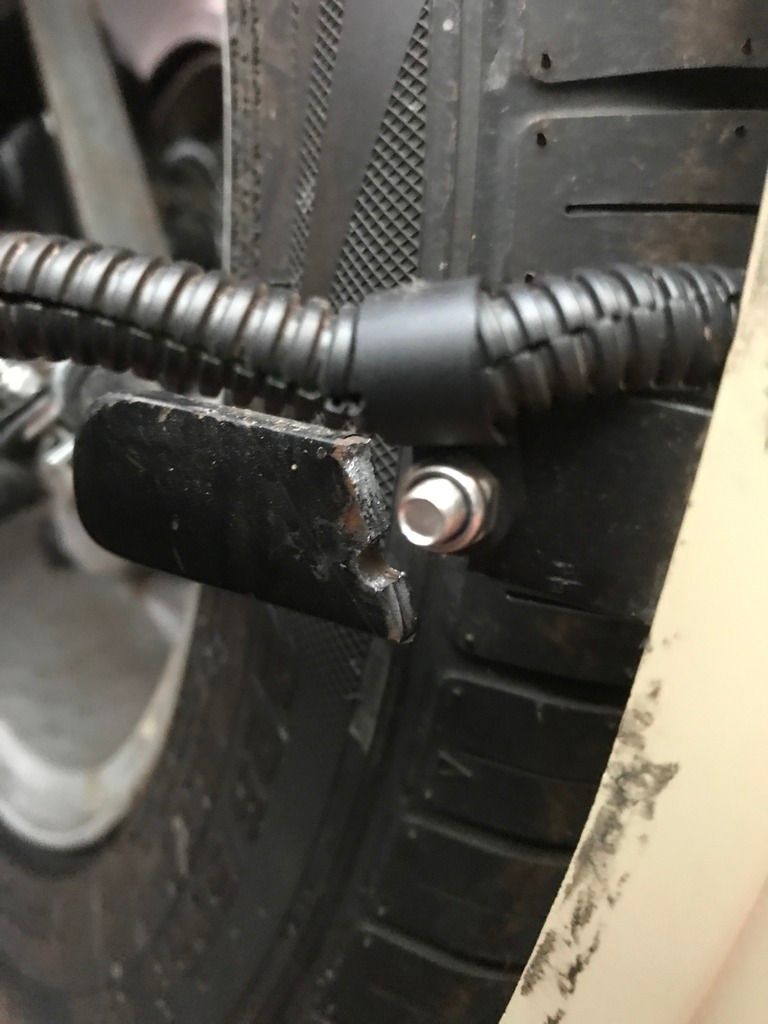 I was going down some seriously bumpy country roads and the bracket no longer wants to line up with its breaking point, it's sprung almost 1/4" away from the break point which makes me thing it was under a bit off stress to keep it in position!