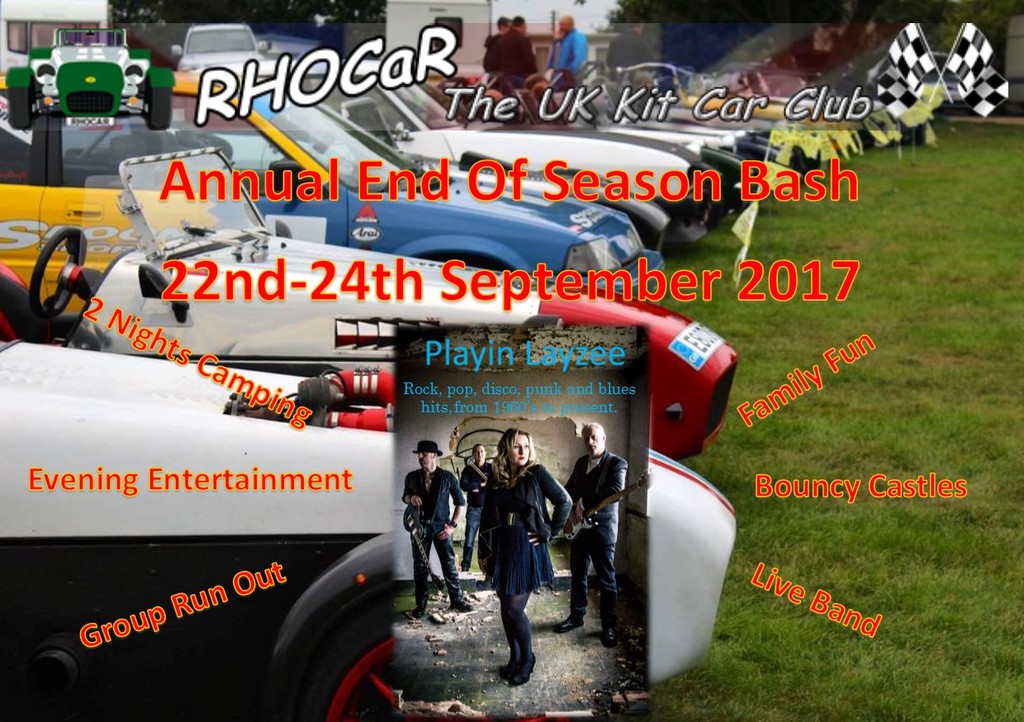 I Have attached Map and street view of entrance please use Swarkestone Road, Western on Trent. as a reference for sat nav as i believe some sat navs sent people to the rear of the venue where there is no entrance
The RHOCar End Of Season Bash 2017 is getting closer!!
Postal Tickets have been sent out.
NEW ONLINE TICKETING AVAILABLE UNTIL DAY BEFORE USE LINK BELOW - BOOKING FEE APPLIES...(MEMBERS USE CODE IN MEMBER DISCOUNT SECTION) 
https://billetto.co....-tickets-210806
 
This year we are returning to the Ukrainian Youth Centre, Western On Trent, Derbyshire, DE72 2BU.
 
This is a great venue with loads of outdoor space for camping and use of the hall for all weather entertainment, similar to last year we will have:-
 
 
2 nights Camping (Friday & Saturday Night)
 
On Site Catering Van
 
Bouncy Castles
 
Family Fun Throughout the day
 
Friday night evening entertainment (Disco, fun and games & option for karaoke)
 
Saturday afternoon Planned run Out
 
Live Band Saturday Night (Playin Layzee - Local covers band providing Rock, Pop, Disco, Punk & Blues form 60's to present, Should cater for all!)
 
Get booked on and lets make this the best EOSB ever! (Kitcar Not required tintops welcome just attend and enjoy!)
£15 per person (member and family adults residing at same address) Use Code for Online tickets as above
£18 per person - non-members £7.50 per child - under 16's
Under 9's are free.
Any queries please email Events@rhocar.org. Feel free to email with any input for this or future events. If you are part of a band or know a good band, can provide inflatables, face painting, run suggestions please get in touch.
 
I am open to suggestions and also after volunteers for additional activities we can provide during the weekend (I believe the Quiz, archery and prize bingo were popular last year) We have a PA system available to us during the weekend so if there are any budding artists on the forum don't be shy. Also anything that can keep any children entertained (Andy's Balloon Modeling at stonleigh was a hit) Just Send Me a PM and get involved.
 
Hope to see most of you there 
 
Keith Kelly
(Uncle Chief)
Event Sec
Edited by unclechief, 21 September 2017 - 11:58 AM.